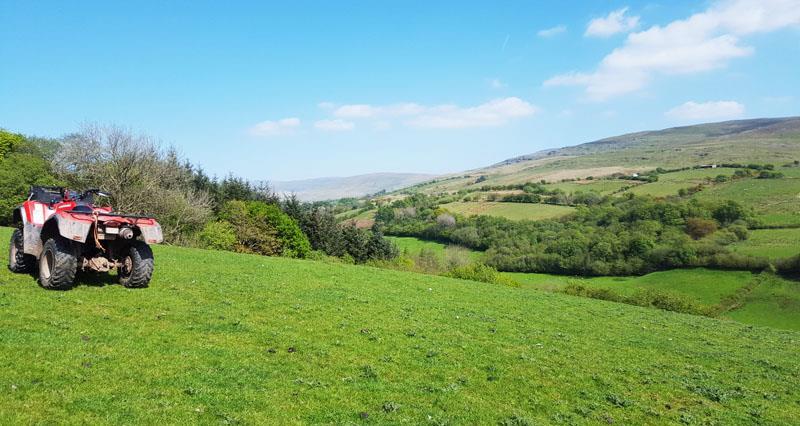 NFU Cymru has announced a special event for tenant farmers to consider the potential implications of the Welsh Government 'Brexit and Our Land' consultation proposals on farmers who do not own the land that they farm.
The proposals contained within the Welsh Government's 'Brexit and Our Land' consultation, published last month, sets out how Welsh Government propose to introduce a new Land Management Programme centred around two large flexible schemes of economic resilience and public goods to replace the Basic Payment Scheme which is to be phased out by 2025.
Elwyn Evans, NFU Cymru representative on the NFU Tenants Forum said: "Welsh Government, in their consultation, state they need to ensure that different ownership, landlord and tenancy models do not constrain their ability to deliver the outcomes and realise their vision for Welsh land. They are currently consulting on whether devolved policy change is needed.
"With the proposed phasing out of direct support by Welsh Government the consultation states that one of the objectives of the public goods approach is to provide a valuable new income stream for land managers in future. At the heart of the proposals lies the fundamental question of who – the person who owns the land or the person who farms the land (where they are different) – will receive the payment for the delivery of public goods in future. The extent to which public goods delivery is reliant upon and directly linked to agricultural activity is far from clear at this stage.
"These issues will be highly concerning for tenant farmers, and NFU Cymru is absolutely clear that future policy and investment must support those active farmers who take the financial risks associated with food production going forward."
Given the potential implications of proposals for those farmers who do not own the land they farm, NFU Cymru has arranged a special tenants meeting. This will take place at NFU Cymru Headquarters, Builth Wells on Friday 21st September 2018 and will consider consultation proposals with specialist advice from Louise Staples, NFU Senior Rural Surveyor. Representatives from NFU Legal and Rural Surveyor Panel firms will also be present.
Concluding, Mr Evans said: "This is the most significant consultation in Welsh farming in a generation. We urge all farmers to get involved in the consultation process. NFU Cymru Tenant farming members from across Wales are very welcome to attend this event."