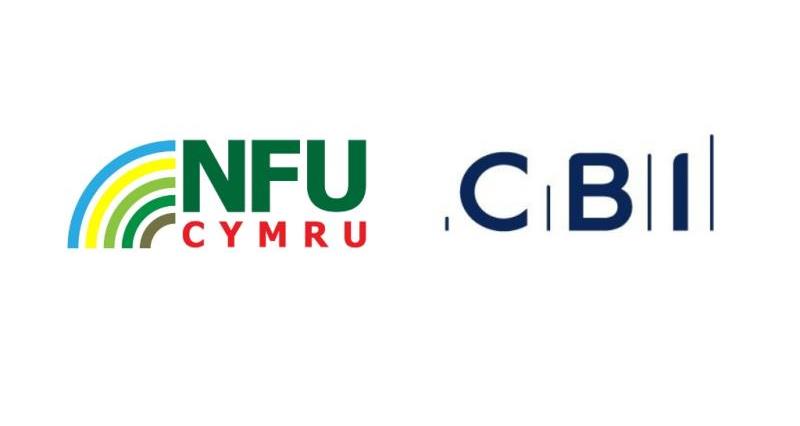 NFU Cymru and CBI Wales have come together in a joint call to politicians in Cardiff Bay and Westminster to ensure that Welsh businesses are able to prosper post-Brexit.
The farming union and business organisation have written a joint letter to Welsh AMs and MPs stating their commitment to working with governments in Cardiff Bay and Westminster to make a success of Brexit.
In the letter, NFU Cymru and CBI Wales state: 'Wales stands at a crossroads of historic change, and now is the time to move forward with confidence and ambition, providing stability to reassure business and encourage continued investment. More than ever it is time for politicians and business to step up, together, to manage risk and harness the opportunities ahead.
'As negotiations move into a pivotal phase, insight from industry has never been more important. Detail matters – from the need to urgently agree a solution on the Northern Irish backstop to unlock momentum on the withdrawal and trade negotiations, to the need for the UK government to keep fighting for our world leading services. This will require tough decisions, and on all of these issues we stand ready to help, and provide the hard-headed economic evidence to support this process.'
NFU Cymru President John Davies said: "I am really pleased that we have been able to develop this partnership with CBI Wales, bringing the voices of farming and business together as one in the process. Businesses across Wales are anxious to see what the UK's new relationship with the EU will look like as they wait to make decisions that will affect their future course. Farming enterprises are no exception to this.
"The shared understanding we have with CBI Wales on many of the issues affecting sectors across the country can only add weight to our calls for politicians on both sides of Offa's Dyke to exercise all of their power to ensure Welsh businesses, and consequently our economy and communities, are able to thrive once the UK leaves the European Union."
CBI Wales Chair Mike Plaut said: "CBI Wales and NFU Cymru both want a prosperous, sustainable outward looking Wales with businesses of all kinds exporting their goods and services across the globe.
"One unresolved, but very significant issue is that of allocating future funding for agriculture across the UK. Wales must maintain its current share of a similar sized pot of farm funding from the UK Government, and all these funds must then make their way down to Welsh agriculture.
"The UK Shared Prosperity Fund should deliver continuity while supporting innovation and driving up productivity while maintaining a level playing field within the UK internal market."