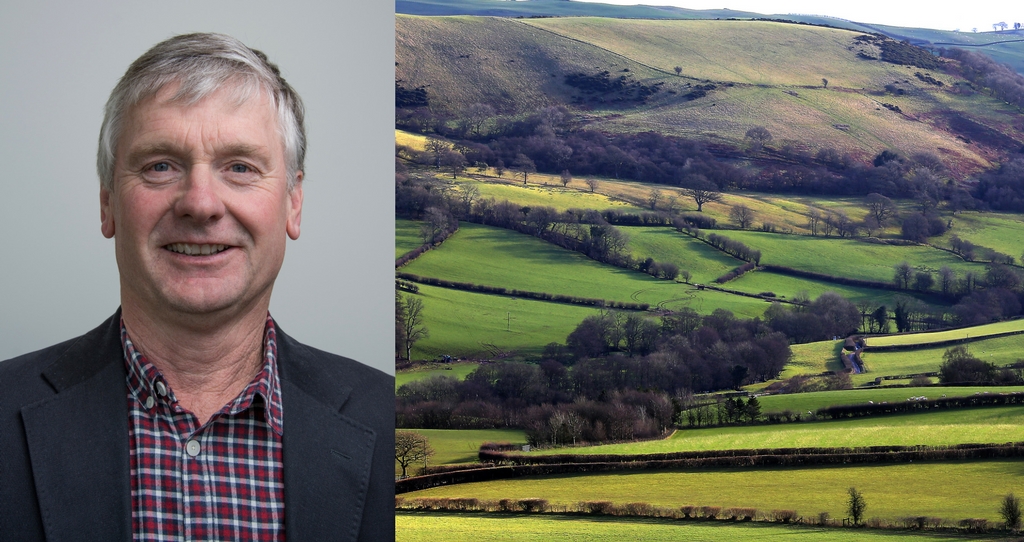 It is with great pleasure that I have been asked to write this inaugural blog for organic farmers by NFU Cymru.
On this occasion only, I would like to set the scene of what is happening in the organic sector and to take the opportunity to go into matters in more depth as the months progress.
The principal aim will, be to inform organic farmers on relevant subject matter that directly affects them and to outline what the NFU is doing to help.
The NFU has some 2000 organic farmers across the U.K., and is represented by the well established NFU organic forum and for my part I represent NFU Cymru at these meetings.
There are many challenges ahead and brexit and its potential affects are foremost in the minds of many farmers. Each sector has its own specific worries and what type of trade deal is finally cut will have a big impact on all our businesses.
In addition there is a principal concern around the shape of a devolved agriculture, regulatory equivalence and of course funding.
At the moment there is no specific window open for organic support and Welsh Government shows no sign of changing its mind but we continue to challenge this. We also need to be mindful that some 500 plus farmers currently in receipt of organic support will be looking beyond 2020 when the current rural development funding expires.
We will also need to review the regulatory framework and what shape it should take when the U.K. finally leaves the European Union. The overall consensus is that it should be the same throughout the U.K. and there should not be a big divergence in funding support The overall organic market continues to grow and the organic trade boards recent success in obtaining 10 million euros for the promotion of organic food should stimulate demand. The challenge to U.K. and Welsh organic farmers is to meet this demand and to reduce the amount of imports Conversely organic products are now exported over the world and China is accounting for 6% of world sales and demand is growing.
We are now living in a period of radical change and how we manage this going forward will be key to our success. Just to underline this point who would have thought that Lidl's are now above Waitrose in the sales of organic produce in 2017.