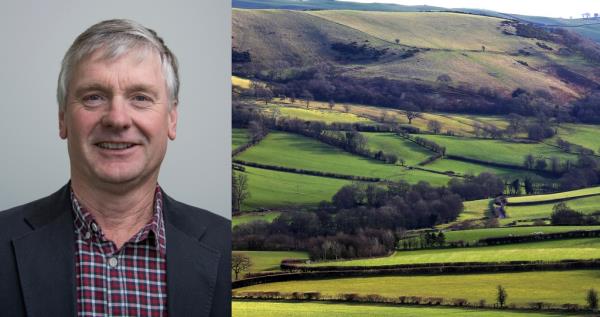 Haydn Evans writes:
A significant amount of time and energy at NFU Cymru at the moment is based around the implications of Brexit and it's consequential effects at farm gate. Farmers are keen to understand what payment system will be in place after 2019 and NFU Cymru is working closely with all parties for clarity.
For organic farmers, 2019 represents the last payment for some 550 Glastir Organic contract holders in respect of their maintenance payments and we are already having members ringing for clarification.
A meeting with Welsh Government last week brought this matter to the attention of key civil servants but they were unable to elaborate at this stage. Their response being that organic farming will form part of a wide and comprehensive review process into support payments this year.
One of the principal difficulties with the Brexit negotiations has been the relationship between the devolved nations and the Westminster Government and how areas presently dealt with under EU law will be administered when we leave - agriculture was one of these areas. I am pleased to say that Welsh Government has just agreed with Westminster a resolution so progress should now be made.
England's review is already taking place in the shape of the Command Paper entitled health and harmony , the future for food farming and the environment in a green Brexit.
This consultation closes on the 8th May and is seeking views from a wide range of stakeholders to shape a new agricultural support system. Organic farming is included within this paper. There is a lot of detail within the paper and I suspect that Welsh Government will pursue a very similar method during the summer. It is very important that organic farmers make their voices heard.
The pleasing news is that the organic market continues to grow and is now in excess of two billion pounds above and beyond where it was prior to the recession. however we continue to import a lot of products and the opportunity for import substitution is very exciting. I'm sure that with the first signs of spring you, like me, are breathing a sigh of relief. With input costs high and feed stocks low it has been a long and expensive winter.