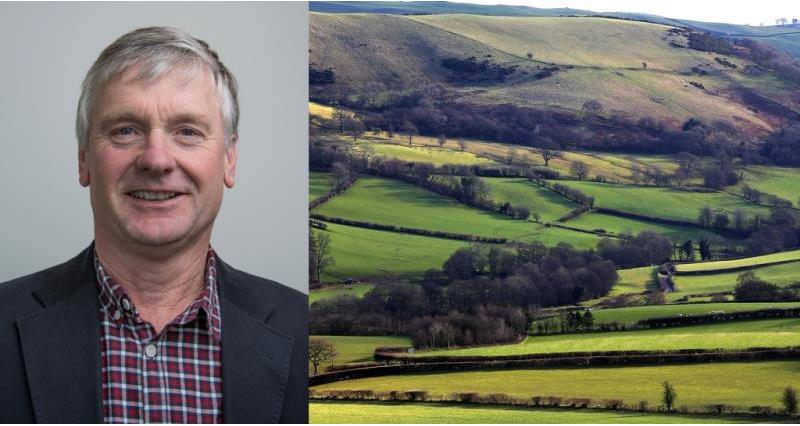 Haydn Evans writes this blog from Brussels waiting for the Eurostar having completed what may be his last attendance at the civil dialogue group on milk at the commission in Brussels.
Haydn writes:
The apprehension in the room is almost tangible with farmers on this side of the channel fearing the consequences of a 'No deal' Brexit as much as we do at home in Wales.
The thought of ports building check points to inspect goods and the consequences of delays are extremely worrying for all farmers. The concern for organic farmers and the likely impact of a 'No deal' Brexit has prompted Helen Browning, Chief Executive of the Soil Association to write a letter to Michael Gove (Secretary of State for the Environment, Food and Rural Affairs and to Greg Clark, (Secretary of State for Business, Energy and Industrial Strategy) outlining the dire consequences for organic exports that form a significant part of organic tradable goods.
This comes just after a very positive organic report for 2018 which highlighted the eighth successive year of growth and now shows the market to be on target to reach £2.5 billion by 2020. Organic consumers are now spending £45 million a week.
Interestingly supermarket sales are down from 67% in 2017 to 65% in 2018. Conversely home delivery is growing the fastest at 14.2%. By 2023 home delivery is on target to make up a quarter of all organic sales. Key categories driving growth are chilled foods, fresh produce, packaged and grocery.
Organic land in Wales now represents 5% of the total land area and stands at 86,000 hectares (Defra stats 2017). February has seen the National Assembly for Wales' Climate Change, Environment & Rural Affairs committee visit an organic farm, it was important to highlight what we can do at the farmgate to sequester carbon. Welsh agricultural emissions are sighted at 14% and there is pressure on the sector to reduce this going forward.
Good grass leys, combined with hedgerow management and its added value of biodiversity were highlighted to the committee. The benefits of natural woodland and agro-forestry were also discussed.
Perhaps most interesting farmers highlighted to the committee the present injustices of the accounting system under Kyoto principles. Namely that all the sequestration that goes on at farm level is accounted for under land use and land use change and forestry. This means they receive no benefit for what is sequestered on the farm. They want to know the net position on farm going forward and not constantly told about their emissions from their animals in isolation of the good work they do. Some of the committee were unaware of this.
Very interestingly a group of farmers are getting together in the Carmarthen area in 2019 in an attempt to establish their net position working with a coordinator and a researcher. If anyone is interested in joining the group they are very welcome.
Finally, the capture of organic data for Wales is vital and we are working with HCC, Welsh Government and other bodies to try to establish accurate statistics going into the future which will help farmers make sound business decisions.