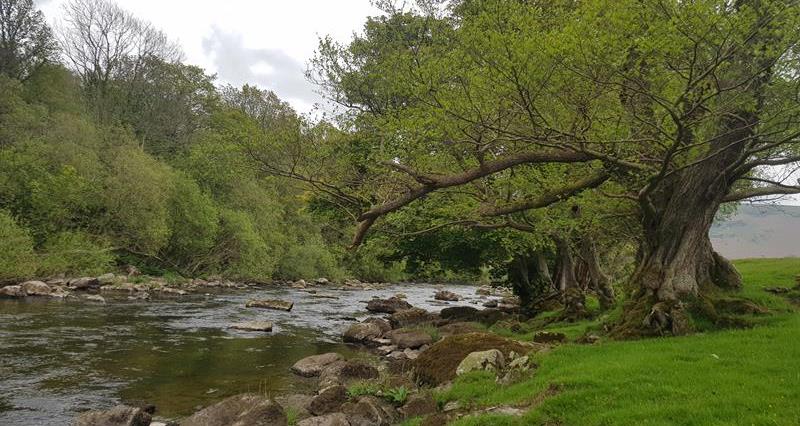 NFU Cymru has expressed profound disappointment and dismay at Welsh Government's approach to introducing new rules for water quality in Wales.
Following the Cabinet Secretary for Environment, Planning and Rural Affairs Lesley Griffiths' Written Statement of 14th November 2018 announcing that there would be new measures to protect water quality from agricultural pollution, it is clear that these new regulations comprise a 'cut and paste' of the existing full NVZ action programme together with a number of additional elements to be applied across the whole of Wales.
New proposed regulations will include statutory measures to control the dates (closed periods) and conditions under which nitrogen fertiliser and organic fertilisers are spread; having sufficient facilities for the storage or manures and slurries; limiting nitrogen fertiliser applications to crop requirements; limiting the total quantity of organic materials applied at per hectare and farm level as well as preparing detailed plans and record keeping which will be subject to inspection.
Following discussions between NFU Cymru lawyers, JCP and Welsh Government earlier this year, Welsh Government confirmed to NFU Cymru that the development of the regulations would be subject to consideration of the available evidence and the findings of a Regulatory Impact Assessment.
NFU Cymru has recently submitted available evidence to the Minister which includes analysis of a broad range of environment, economic, social and cultural factors.
Data from Natural Resources Wales (NRW) as part of its Water Framework Directive (WFD) monitoring shows that the number of waterbodies achieving good or better overall status has increased in 2018 compared to 2015; water quality in rivers has generally improved over the last 25 years. NRW data shows that less than 15% of WFD failures were attributable to agriculture in 2014.
Evidence from the Glastir Monitoring and Evaluation Programme (GMEP) found that soil nitrogen levels were stable on improved land and after recent declines in soil phosphorus, levels on improved land were stable and within the appropriate zone for sustainable production whilst presenting a lower risk to waters.
The perception that levels of agricultural pollution are greater now than in the past is also grossly misleading; NRW evidence shows there has been no increase in levels of agricultural pollution during the period 2001 to 2018. There are many waterbodies in Wales where there have been no agricultural pollution incidents at all.
Based on NRW monitoring, preliminary expert judgement identified a downward trend in nitrates at just two of the 11 existing NVZ designations, some dating back to 2002.
Aled Jones, NFU Cymru Deputy President said: "The EU Nitrates Directive aims to protect water quality by preventing nitrates from agricultural sources polluting ground and surface waters. Based on the evidence from water quality monitoring undertaken by NRW, there can be no justification whatsoever of the need for the whole Wales designation that Welsh Government is proposing. Welsh Government's approach of 'cutting and pasting' the NVZ Action Programme into new regulations is without scientific foundation and is completely unjustified and disproportionate.
"We believe it is reasonable to expect Welsh Government to have a high degree of confidence that any new regulations will deliver improved water quality outcomes. Our analysis shows that the necessary evidence to demonstrate that this approach can deliver these outcomes simply does not exist.
"We are also disappointed at the vigour with which Welsh Government is pursuing over-burdensome EU regulation at a time of profound uncertainty for farming. We are in no doubt that this decision will threaten farm business viability, increase bureaucracy and complexity and reduce farmers' ability to make good nutrient management decisions.
"The lack of openness and transparency shown by Welsh Government on this issue over the past few months is highly concerning. If Welsh Government insists on pursuing a 'cut and paste' of the NVZ Action Programme, which is an unwieldy and inflexible EU regulation, then it needs, at the very least, to be honest with the farming industry and provide them with all the resources required to enable them to reach compliance. If farming businesses are not adequately equipped with these resources in this eventuality Welsh Government will be effectively setting the industry up to fail."
Concluding, Mr Jones said: "NFU Cymru has long been clear that one pollution incident is one too many and we remain committed to working with partners on the development of a framework that enables farmers to take positive action to improve water quality where this is necessary.
"NFU Cymru's analysis of available evidence shows that the costs associated with NVZ rules vastly outweigh any benefits to water quality. It is, quite frankly, unthinkable that Welsh Government is moving ahead with this approach at this time. We urge Welsh Government to consider the costs and impacts very carefully before moving forward. Our evidence is clear - proposed new regulations, as they currently stand, will not deliver the outcomes for water quality or the environment but will place many farm businesses and jobs at risk."