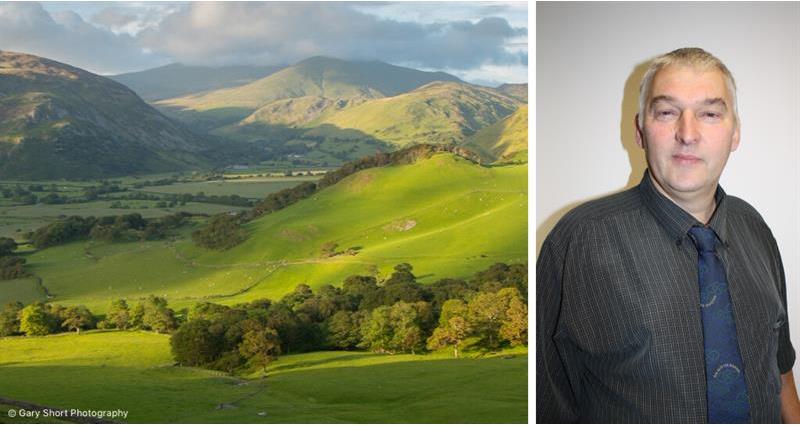 NFU Cymru's Rural Affairs Board has criticised Welsh Government on its plans and approach to introducing an all-Wales Nitrate Vulnerable Zone (NVZ) in Wales from 1st January 2020.
At its final meeting of the year, the board expressed dismay that over the course of the last 12 months Welsh Government has provided no further detail of the new regulations that farmers will be expected to comply with in 2020. The Welsh Government proposals would see severe restrictions placed on every farming business in Wales including slurry storage requirements; limiting the periods during which farmers can apply slurry - a crucial nutrient for grass growth - onto their land; as well as preparing detailed plans and recording keeping which will be subject to inspection.
During the meeting, members raised serious concerns about the openness and transparency of Welsh Government's approach in line with its obligations.
NFU Cymru Rural Affairs Board Chairman Hedd Pugh said: "All involved within the industry will know that Welsh farming is currently operating in a period of profound Brexit uncertainty. That Welsh Government has opted to compound this uncertainty through its lack of openness and communication about proposed new regulations to the farming sector is alarming and has been a source of significant concern to our members - contributing considerably to current levels of stress and anxiety. In fact, any farmer seeking out information on the detail of the new regulations would be hard pressed to find anything from Welsh Government. This has impacted severely on the ability of farmers to understand or take steps to prepare for the draconian new requirements.
"NFU Cymru is clear that Welsh Government's draft rules are a 'cut and paste' of the NVZ Action Plan applied to the whole of Wales. The union has submitted over 100 pages of evidence to the Minister which underlines that a whole territory NVZ approach will not deliver water quality improvements, nor does this approach align with the principles of being evidence-based, proportionate to the risk and targeted. Engagement with the available evidence or, indeed, the methodology required to apply the Nitrates Directive would simply not lead decision makers to a whole territory designation decision.
"Farmers have been left bewildered that Welsh Government appears to have reached this conclusion. Whilst Welsh Government has challenged industry to provide evidence, Welsh Government remains less willing to provide the evidence that NVZs are needed on a pan-Wales basis and that such an approach will be effective in improving water quality.
"Back in October the Chairman of Natural England advocated a flexible approach to slurry spreading - a drastic contrast to the prescriptive closed dates framework being proposed by Welsh Government. We would be very interested in knowing the advice that Welsh Government has received from its own environmental regulator, Natural Resources Wales, on this very important matter.
"There can be no doubt that the threat of whole territory NVZ is weighing very heavily on farmers' minds. Welsh Government must not proceed on the false assumption that whole territory NVZ will be effective in improving water quality.
"NFU Cymru remains committed to working with all those with an interest in water quality to develop a proportionate framework that supports farmers to take action to improve water quality where it is needed."