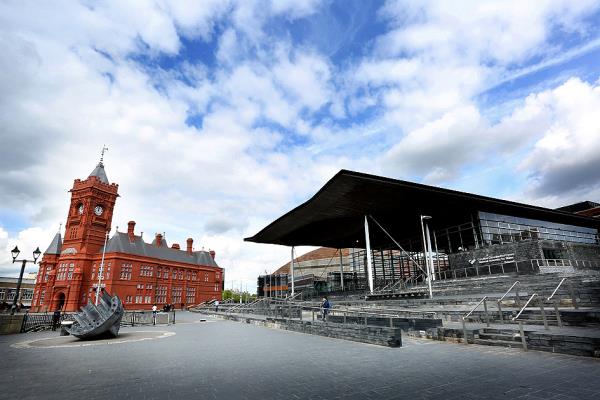 NFU Cymru has responded to the Cabinet Secretary's statement on the future of land management at the Senedd today. NFU Cymru President John Davies said: "I am pleased that the Cabinet Secretary has re-affirmed her commitment to supporting food production, and recognised how it is vital for our nation at her statement at Plenary this afternoon.
"The principles for future policy that the Cabinet Secretary has reiterated today has the potential to provide the framework for a policy that meets our ambition for the Welsh agricultural industry to be the cornerstone of a growing and dynamic Welsh food and drink industry, producing safe, quality, affordable food alongside the delivery of a broad range of landscape and environmental goods.
"Although we are now preparing a policy to allow us to compete in the post-Brexit marketplace we must recognise that neither Government or industry know what that marketplace will look like, what barriers may be placed on our access to export markets and what competition we will face from imports produced under regulatory regimes that may not be as complex, costly or burdensome as our own.
"We must also be mindful that Welsh farmers will be competing with farmers in the remaining EU 27 who will continue to be supported under a well-funded Common Agricultural Policy.
"There remain compelling reasons in Wales to continue to maintain and support our food production capacity. Future challenges to global production systems including a changing climate, growing UK and global populations and scarcity of resources mean that Wales with its climate and rainfall will be an area of favoured production in future. As a globally responsible nation we have a key role to play – indeed a responsibility- in feeding the people of Wales and further afield.
"I am concerned about the way in which the statement proposes to have two elements of support, one focussed on economic activities and the other with public goods production. Food production and the delivery of environmental goods and services are not mutually exclusive. These are so closely interlinked as to be inseparable in my mind, and should be captured in one integrated framework, a policy that delivers economically, environmentally, socially and culturally for Wales.
"More than ever we also need to ensure that future policy is delivered to the active farmer, the people taking the business and entrepreneurial risk associated with food production and the people who are actively maintaining and enhancing our treasured landscape and environment. If we are to encourage new and young entrants to our sector then future policy for both food production and public goods must not disadvantage those who may not own the land they farm or who do not have long term tenure arrangements
"A future domestic agricultural policy for Wales must ensure that we continue to grow our multi billion pound food and drink industry whilst caring for and enhancing our environment and meeting our climate change obligations. Measures that support and incentivise productive agriculture can also positively impact on our environment. This is why we have advocated a single integrated policy framework with elements supporting productivity, the environment and financial stability.
"We are pleased to hear that the Cabinet Secretary recognises the need for a sufficiently long transition period which will take us through to 2025. This is crucial not just for farming businesses but for the rural economy that relies on thriving farming businesses and for our food processing sector who need guaranteed supply to ensure that their plants can run efficiently.
"We should not underestimate the impact that leaving the EU and the changes to our current trading relationships and policy interventions could have on the rural economy of Wales. The decisions that we face should not be taken lightly or on a whim and the impacts must be considered carefully and we would ask that the Welsh Government must ensure that it carries out a full economic impact assessment of each and every proposal under consideration.
"The future direction of agricultural policy in Wales is bound to spark discussion and debate. For our part we remain committed to working with the Cabinet Secretary and her officials to develop policies for Wales that will help achieve our vision of a productive, progressive and profitable Welsh farming industry.
"I very much look forward to seeing these proposals fleshed out further in the consultation document that we have been told to expect in early July. We will of course be responding in full in due course following a comprehensive discussion and engagement with our members."