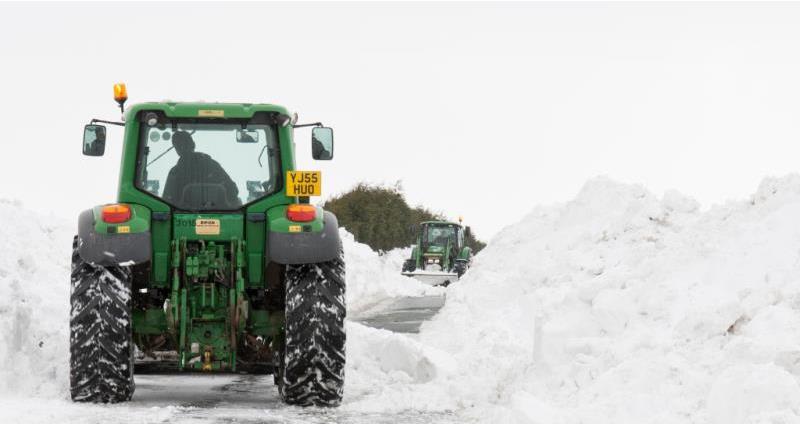 You can't prevent bad weather, but you can prepare for it. Think ahead and prepare for the worst when it comes to winter challenges.
Here are some of our tips on how best to prepare:
Straw and forage
With many farmers facing a shortage of straw, it's important to assess your needs, work out a worst-case scenario for bedding and feeding, and plan for any shortfall.
To make bedding last longer, distribute material little and often with a thin, well-spread layer, and keep any leaking water out of bedded areas. Good ventilation will also help keep straw dry.
Allocate the best straw for feeding, plus consider alternative forage sources such as pea haulm or hay.
In beef herds, it makes sense to diagnose pregnancy early and cull empty cows. You may want to consider selling other stock early to prioritise feed for the breeding herd, and look at using additional concentrates to reduce forage requirements.
Water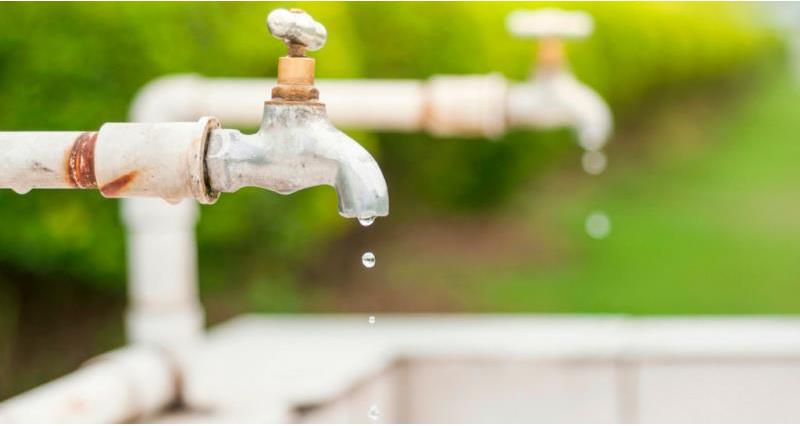 Losing water supplies can be devastating, particularly for those with livestock: milking cows, stock with high concentrate diets, those that are fed hay, straw or other dry feeds are particularly vulnerable.
Fixing and insulating dripping taps now to ensure trickles of water don't freeze and block pipes can prevent the interruption of supplies to sheds and outdoor troughs. Identify where your stop valves are located and install them to isolate water supplies in areas of the farm you don't use during the winter.
It's useful to know the layout of your land's pipework and keep a map of it handy so you know where to look if there is a problem. It's never a bad idea to have the contact details of a plumber close by.
Some farms will struggle for feed or water this winter, especially following the extreme weather fluctuations of the past year. Therefore, the NFU is encouraging members to ask for peer-to-peer assistance.
Vehicles
Your pick-up truck has been built to handle difficult terrain but when frost, snow and ice are on the ground or the temperature plummets, you need to be confident your vehicle won't let you down.
Here's a useful checklist:
Servicing – is it up to date?
Lights – are they in good working order?
Engine oil – is it at the correct level?
Check radiator fluid level and specific gravity of antifreeze, to protect the engine cooling system against the cold
Wiper blades – check condition and cleanliness as well as windscreen washer fluid level and mix to prevent freezing
Tyres – check pressures/condition and tread
Air conditioning – make sure it is serviced and working, this reduces condensation building up, especially on damp or rainy days
Check or replace your pollen filter for maximum fresh air flow to combat condensation
Use waterproof rubber floor trays or mats to retain melting snow or mud
Invest in waterproof seat covers
Carry a can of de-icer and a scraper to clear your windscreen and door locks before driving
Keep a tow rope and shovel handy – you never know when you'll need to help a neighbour
Make sure you have a basic survival and first aid kit and have a warning triangle with you
Driving in cold weather
Pack some emergency provisions in your vehicle. Warm waterproof clothes, a torch, a shovel, sturdy footwear, some water and a few bars of chocolate. And keep your mobile phone with you and fully charged.
It also pays to check what features your vehicle has that will help you tackle cold weather driving. Some vehicles, such as Isuzu's D-Max Utah, include heated front windscreen, daytime LED running lights for visibility on dark days, 18in alloy wheels with all-terrain tyres and a 3.5 tonne towing capacity.
Find out about NFU Vehicle Discounts available with your membership.
Personal safety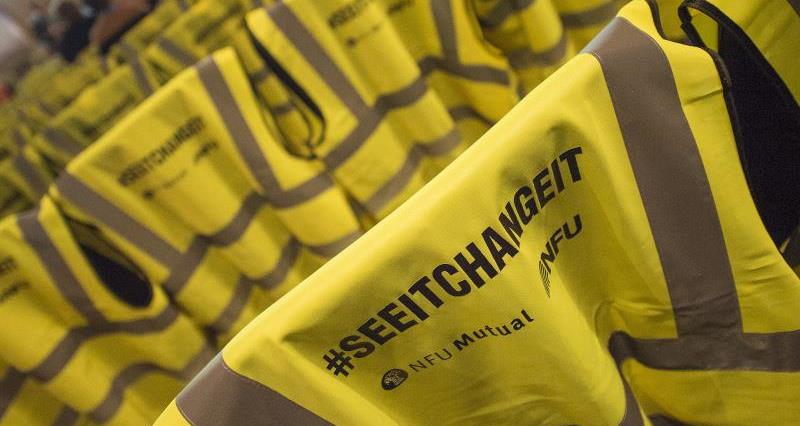 Moving and working on icy surfaces can lead to injuries, so clear tracks around the farmyard,
treat with de-icing salt and try to stick to these safe walkways.
Tend to out-wintered livestock during daylight hours and be back before nightfall, keeping
away from hazardous areas and rough terrain wherever possible.
Repair any roof leaks and check for loose tiles that can become dislodged by bad weather in housing, barns or sheds. And add extra insulation and make sure windows are properly sealed.
Roof collapses during heavy snow are a risk – but take great care when removing it.
Stop, thief!
Dark nights can present a window for opportunist criminals and organised gangs.
Simple measures include keeping gates closed, removing keys from vehicles, and resisting leaving them in obvious hiding places such as a wheel arch. Lock up your tools and equipment out of sight at night.
Security lighting can be a deterrent, and CCTV can help police. It's also worth using tracking devices for expensive gear. Check the NFU's member discounts for exclusive deals on security equipment to protect your vehicles and machinery.