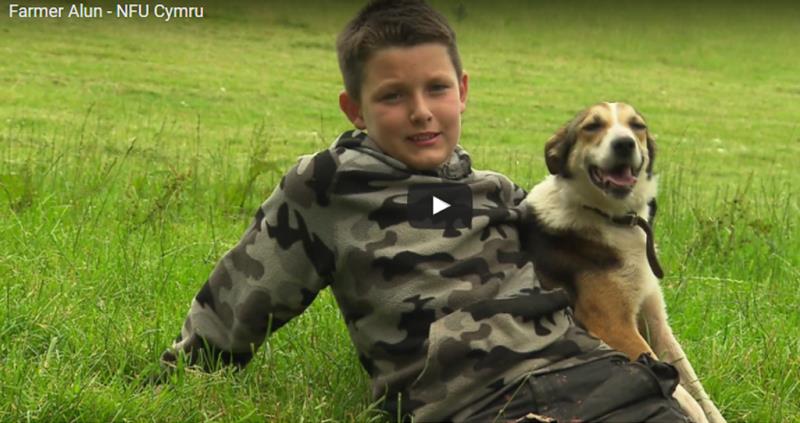 NFU Cymru has enlisted the help of a budding young farmer on the eve of the Royal Welsh Show to tell people why they should #BackWelshFarming.

Builth Wells Primary School pupil Alun Powell, 11, features in a new NFU Cymru video showing viewers why Welsh farmers 'do so much that we take for granted'.

The short video highlights the integral role Welsh farmers play in producing the nation's food, caring for the environment and creating and managing our cherished Welsh landscape. Alun, who frequently helps his parents on their beef and sheep farm and is keen to be a farmer when he is older, acknowledges in the video that the role of producing for the people of Wales is not an easy one - 'there's a lot of hard work and a lot of long hours'.

John Davies, NFU Cymru Deputy President, said: "I think it is fantastic that we have a generation of youngsters like Alun who are passionate about this industry and want to play an active role in farming in the future.

"As we approach a period of great change it's important that we take this opportunity to make sure that Welsh farming is on a firm footing for the next generation of Welsh farmers to inherit and take forward. In order for this to happen we need the continued support of the Welsh public and we need them to #BackWelshFarming. Alun puts it perfectly - we need people to 'shout it from the hilltops and tell their politicians' what an important industry this is to Wales.