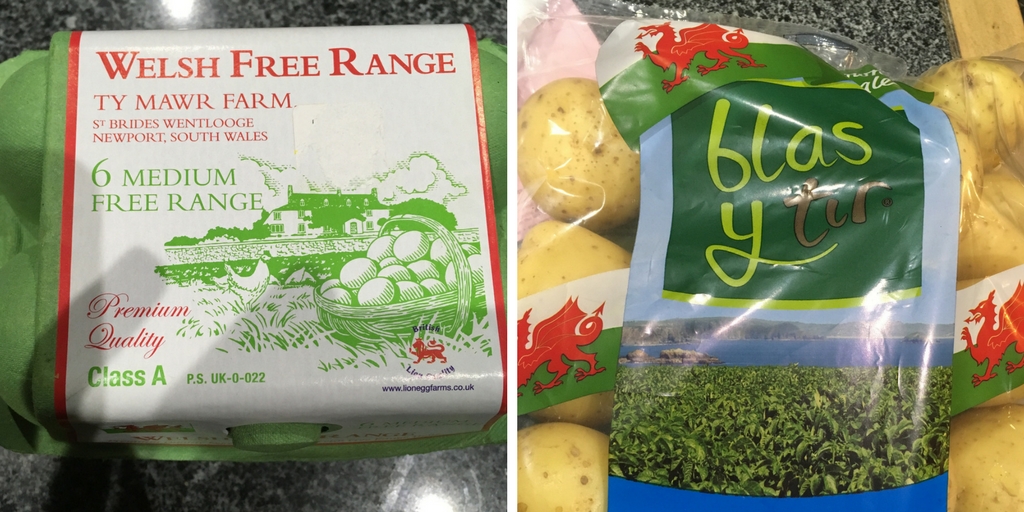 One in four Welsh consumers say buying Welsh produce will be more important to them in 2018 in light of negotiations over the UK's departure from the European Union, according to a survey commissioned by NFU Cymru.

The results of the survey, conducted by YouGov, show that 69% of Welsh consumers felt it was important to know where their food generally comes from and the UK's impending departure from the European Union only seems to have heightened that sentiment.

In light of Brexit negotiations and thinking about food and drink purchases, 26% of Welsh consumers said buying Welsh produce will be more important to them in 2018, while a further 29% said it is already important to them and it will remain that way in 2018.

NFU Cymru Deputy President John Davies said that the survey results underlined the importance of clear and transparent country of origin labelling, and also represented an opportunity for major retailers, independent retailers, farm shops and food producers.
"NFU Cymru has been extremely vocal about the importance of the EU market to the Welsh agricultural industry and while uncertainty continues over trading terms between the UK and the EU and links with new and emerging markets are yet to be agreed, our domestic markets will be of the upmost importance. News that buying Welsh will be of more importance to a quarter of consumers in Wales next year is a much needed boost for the industry and presents an opportunity that the Welsh food and drink supply chain should look to capitalise on.

"Country of origin labelling remains a key priority for NFU Cymru and this survey just highlights the appetite among Welsh consumers to buy produce that's produced here in Wales. Over the last 12 months we've seen a number of retailers making positive commitments to Welsh food and drink, and this is to be welcomed. For those retailers who haven't yet made commitments to sourcing domestically – these findings should be a wake-up call.

"This survey underlines the importance of retailers being clear on their sourcing, labelling and prominent positioning of Welsh produce on the shelves to ensure that Welsh shoppers are given the option to make informed purchasing choices. We can provide the consumer with what they want.

"We will be encouraging retailers and the food service sector to make the most of this opportunity and I hope that we can all work together to capitalise on this opportunity to grow the market for Welsh food and drink in 2018."

All figures, unless otherwise stated, are from YouGov Plc. Total sample size was 1,021 adults. Fieldwork was undertaken between 7th – 13th November 2017. The survey was carried out online. The figures have been weighted and are representative of all Welsh adults (aged 18+).