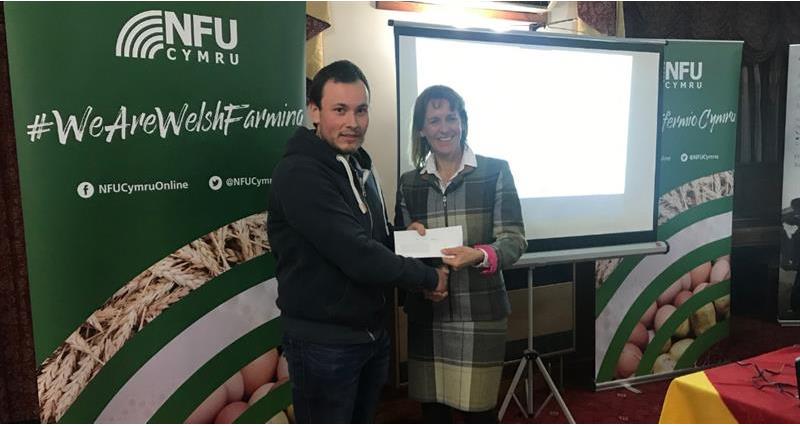 Pictured are Liam Logan and NFU President, Minette Batters
A student from Pembrokeshire has been presented with this year's W Rees Owen Memorial Award at the recent NFU Cymru Pembrokeshire County Conference.
Liam Logan, from Bethesda, near Narberth was presented with the award, a £50 book token, which is presented annually by the NFU Cymru Pembrokeshire County Branch to a student from the county currently studying for a qualification in agriculture, by NFU President, Minette Batters.
Liam studies at the University of Wales, Trinity St David and is a student at Coleg Sir Gar's Gelli Aur Campus. He is in the final year of his degree course having progressed from a level three apprenticeship in agriculture and completed a part-time foundation degree.
Liam was recommended for the award by David Davies, Curriculum Head for Land Based Studies at Coleg Sir Gar. He said: "Liam is an excellent student who has matured and developed during his time studying with us at Gelli Aur. He has shown considerable determination in undertaking these courses."
Clare Morgan, NFU Cymru Pembrokeshire County Chair said: "I'd like to congratulate Liam for receiving the W Rees Owen Memorial Award. It is great to see a young person aspiring to be involved in the agricultural industry. Well done Liam."