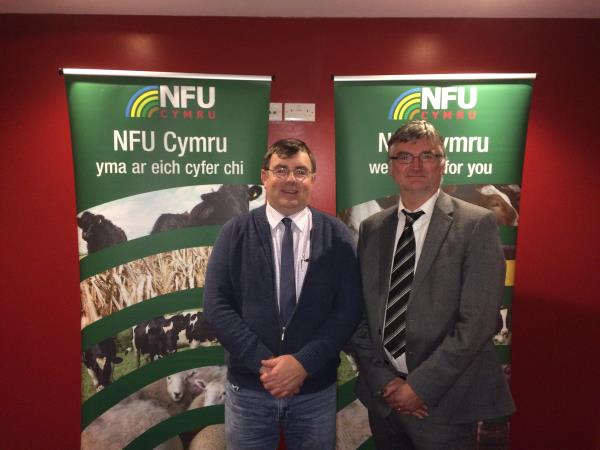 "Succession planning is vital to ensure farming businesses have a smooth transition through the generations," says Mark Evans, Director at Allington Hughes Law.
This message came at the recent [3rd October] Anglesey NFU Cymru county meeting where members learnt about the importance of succession planning for farming businesses.
Mark Evans provided those present with a wide range of information on how best to look at succession planning and his key points were;
Review tenancy agreements to ensure you understand what you have in place and to assess whether there is any provision for including the next generation.
Re-visit farm deeds to ensure all information is present and correct, if not; address any anomalies with the Land Registry at the earliest opportunity.
Be aware of the benefits of Powers of Attorney and the way in which they can be used to protect you individually, and the business.
Ensure you have a Will in place, and update it at regular intervals.
Mark Evans said: "You need to ensure that your business will continue if you cannot manage your affairs or sadly die. Whilst every case is different it is important that you obtain advice to support and guide you through the process."
Elwyn Evans, Anglesey NFU Cymru County Chairman said: "I'd like to thank Mark Evans for addressing this meeting. Succession planning, especially in farming, can be a hard topic to discuss with family members, but gaining impartial advice from firms such as Allington Hughes can ensure that your business is protected for the future."
Allington Hughes Law is an NFU Cymru Legal Panel Firm allowing NFU Cymru members, who have opted into the Legal Assistance Scheme (LAS), to gain discounts and service on a number of legal issues, including succession planning. Further information on the LAS can be obtained by calling the NFU Cymru office on 01982 554200 or through visiting a local NFU Cymru/NFU Mutual group office.