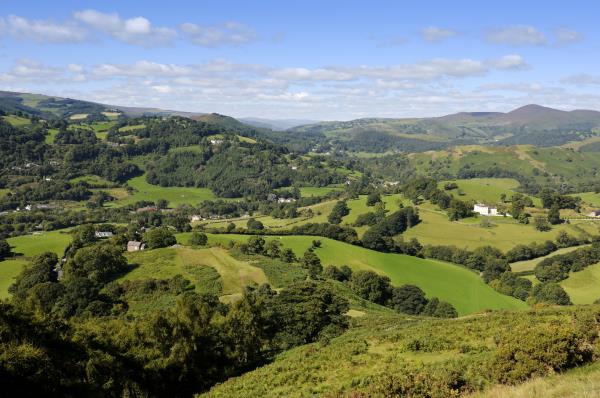 NFU Cymru has welcomed the decision by Cardiff County Court to strike out a case brought against one of its members.

The Union questioned from the start the basis on which this case was brought against its member, James Tamplin, and his family, and was quick to step in to support both the member and the principle of common rights.

NFU Cymru is pleased to report that the case that was being pursued against Mr Tamplin, who grazes Eglwysilan Common in South East Wales, has been struck out.

This was a case where the owner of the common was seeking to recover payments from commoners, even though the common rights were properly registered, and had been lawfully exercised without interference for many years. Mr Tamplin, represented by JCP Solicitors and fully supported by NFU Cymru and the NFU Legal Assistance Scheme, robustly defended the claim. The court had required the claimant to file a properly particularised and detailed claim form, setting out the reasons why he considered that any sums were due. It was always Mr Tamplin's case that the claim against him was absurd; the claimant failed to abide by the Order of the Court and, as such, the claim has been struck out, and an order for costs has been made against the claimant.

NFU Cymru Director John Mercer said: "The case is an important example of how an individual commoner, supported by NFU Cymru and its legal panel firm, can tackle a worrying, albeit misconceived, challenge to the validity of common rights, which are a critical part of Welsh agriculture.

"NFU Cymru supported this case on behalf of Welsh agriculture, and we are delighted at the outcome, not only for Mr Tamplin, but on behalf of all commoners across Wales who were understandably concerned about the potential wider implications of this case. The economic viability of many farms is dependent on the common rights that are registered and exercised lawfully."

Mr Tamplin said: "I am delighted with the outcome of this case which was stressful for both my family and I. We are very grateful to NFU Cymru, the Legal Assistance Scheme and JCP solicitors, since we could not have faced this without their support. This has clearly highlighted for us the benefits of being a member of NFU Cymru."

Trevor Foss, Chairman of the NFU Legal Board added: "The Legal Assistance Scheme is a unique member benefit and this is an excellent example of how it delivers for the membership."